Gelatin Size 000 Empty Capsules
Our gelatin capsules are meticulously manufactured and packaged in state-of-the-art facilities that are both cGMP-certified and FDA-approved, ensuring compliance with all health regulations.
Made from 100% bovine hide gelatin
Made from pharmaceutical-grade 100% bovine hide gelatin and completely free of pork, additives, preservatives, contaminants, gluten, and all common allergens.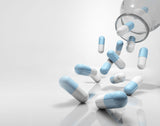 Make your supplements
Customer support is a range of customer services to assist customers in making cost effective and correct use of a product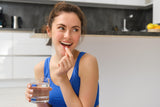 Variety of options
Our empty gel capsules pre-packed in bags are available in a variety of sizes in bags of 1000, 5000, 10,000, or 50,000 capsules for use in making your supplement, nootropic, fitness, or another type of capsule.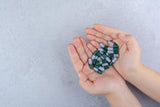 Snap Shut technology
Available, to ensures you don't waste any of your valuable powders, herbs, or other dry ingredients during or after filling your empty capsules.